Our Technology
Our modern cloud-based technology stack and modular service-oriented architecture provide the flexibility to quickly develop new product functionality while maintaining enterprise-grade security, scalability, reliability and compliance.
Learn More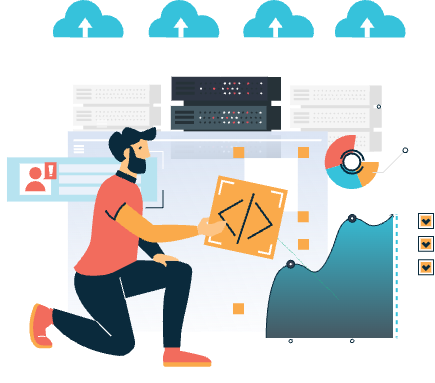 Cloud-based and on-premise deployments
Portside is a modern online platform hosted in state-of-the-art Amazon Web Services data centers. For customers with defense and national security considerations, we can also support private cloud and on-premises hosting alternatives.
Data security and GDPR compliance
Our customers entrust us with highly sensitive information and data security and privacy are at the core of what we do. The Portside platform is GDPR compliant.
Scalability
We have architected our system to scale automatically and cost-effectively as usage increases. We support thousands of users in 30+ countries, and can support the largest private fleet deployments.
Integrations
Portside provides owners and operators with instant access to data stored across multiple disconnected systems, including scheduling, accounting, expense management, CRM and maintenance tracking.
Read more about our integrations here.