Government, Military
& Complex Operations
Our versatile Portside Platform has many important features relevant to military and government operations.
GET A DEMO
Protect your assets and people
Safety Management is a way to realize risk in an operation and then mitigate those risks. Baldwin has been an industry leader in safety management software for over 20 years. Ensure you have the proper systems in place to take care of your assets and people.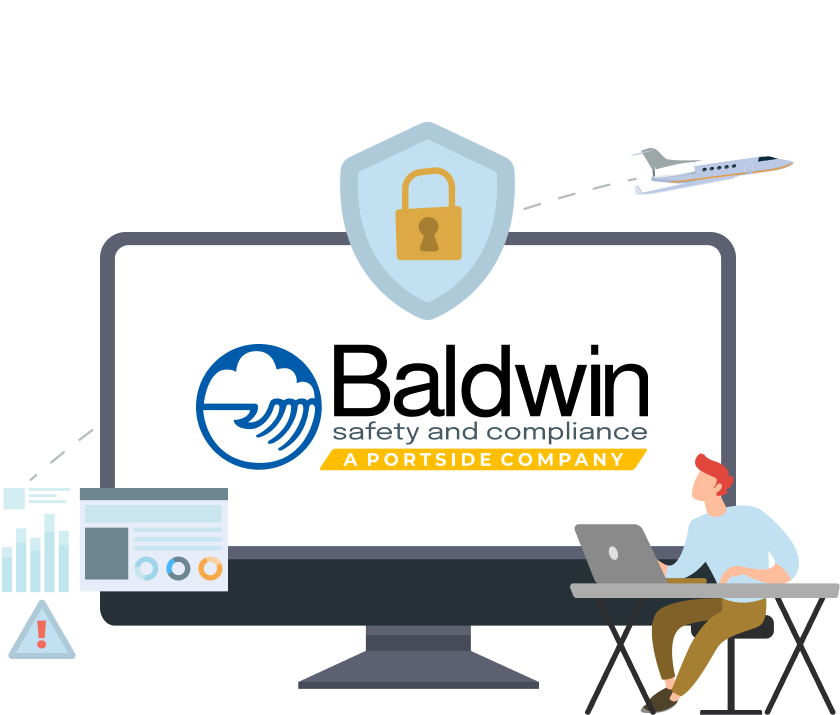 Build an efficient aircraft and crew schedule
The
Portside Optimizer
can build an efficient schedule while taking into account aircraft and crew availability, maintenance, training, relocation costs, and risk to the schedule. Exchanges between aircraft types, and an unlimited number of business rules can be considered in creating the most efficient schedule.
Visualize with interactive dashboards
Portside
Owner Portal
comes with a large library of dashboards that are used by operators and flight departments all over the world. Visually stunning, easy to understand, and fed by real-time data, these dashboards can be configured to fit the needs of every operation.
Custom Solutions
If your operation requires unique functionality not fully supported by the Portside Platform, please reach out to discuss your needs. We have built custom and semi-custom solutions for governments in the United States, Europe and the Middle East.
Cloud-based and
on-premise deployments
Portside is a modern online platform hosted in
state-of-the-art Amazon Web Services data centers.
For customers with defense and national security considerations, we can also support private cloud
and on-premises hosting alternatives.
Data security and GDPR compliance
Our customers entrust us with highly sensitive information and data security and privacy are at the core of what we do. The Portside platform is ISO 27001 and GDPR compliant.
Portside FOR GOVERNMENT
Contact us to learn more or schedule a demo
We work with operators of every size around the world, and would be happy to learn more about your operation & discuss how we could help.
Contact Us
Some of Our Customers
Portside supports customers operating 10,000+ aircraft in 30+ countries.