Integrated Platform
Portside Platform - an integrated technology platform for business and government aviation
Learn More
Modular & integrated by design
No system is good at everything. We developed the Portside Platform to work seamlessly with products you know and love, stitching data together across multiple systems enabling true situational awareness and increasing productivity. Most customers bring their own Sales, OPS and accounting systems, and we connect the data silos and enable critical workflows and reporting.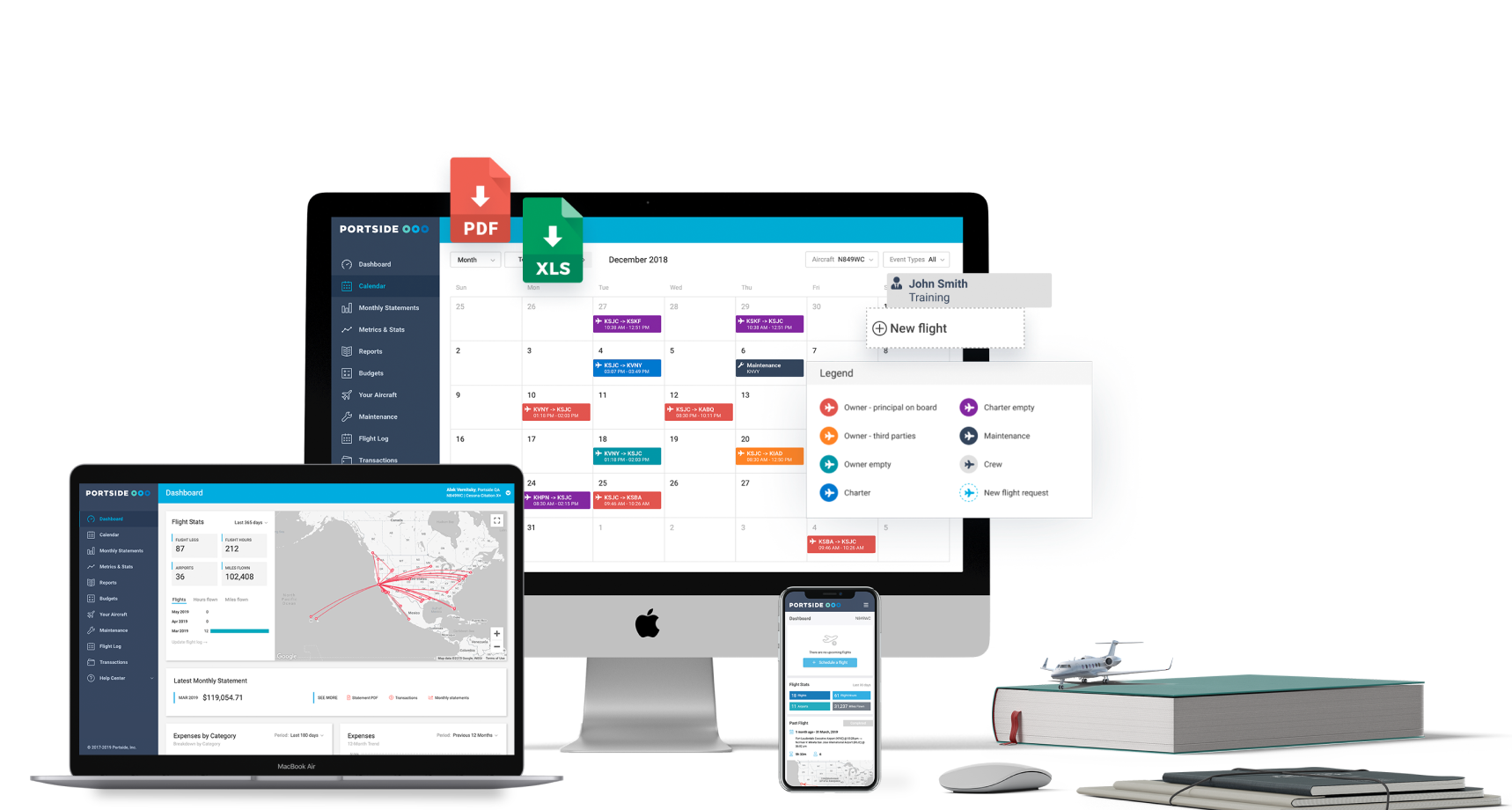 Modern, customer-centric product
Sophisticated software doesn't have to be difficult to use or require 40 hours of training. We work hard to build full featured products that are intuitive to use, whether or not you are a tech whiz.
Cloud based or on premises
Most of our customers are hosted in our secure all-cloud environment, either in the US or Europe, but some customers have unique security needs, and are hosted on premises. We support both options.
Our aviation software solutions support customers in 30+ countries.
more about Our Customers
Our customers include
Private & corporate flight departments
Charter & management companies
Small airlines & commercial operators
Fractional operators
Medical evacuation operators
Industrial fleet operators (utility, oil & gas)
Government & military